Valentines Pigs were constantly asked to appear on national and local television shows. Often, the local news would feature them and come to YOUR event especially because the pigs were unique.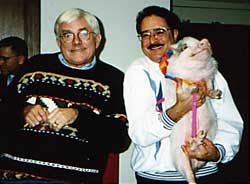 They have been on television scores of times, including The Tonight Show with Jay Leno, Good Morning America, Late Night with David Letterman, Oprah, Donahue, The Today Show, and on Animal Planet (over 30 times alone on AP)!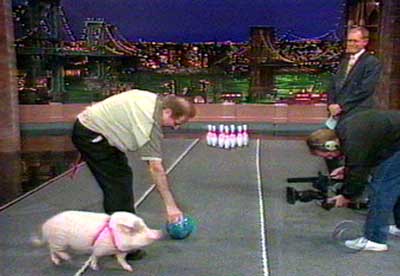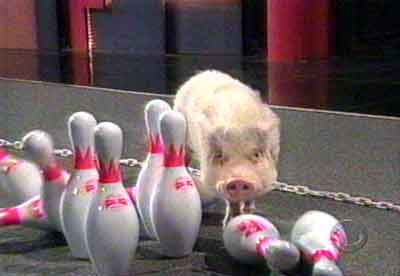 Nellie bowls 'em over on Late Show
PLEASE CLICK HERE TO SEE A VIDEO OF NELLIE
BOWLING ON THE LATE SHOW!
Film crews from England, Japan, Germany, Canada and France have traveled to their home or events just to film the pigs in action!
Nellie, World's Smartest PIg won the $10,000 Grand Prize on America's Funniest Videos. She also was a finalist in Pet Star's competition for $25,000.
They were always happy to appear in local TV shows or radio (free of charge) to promote your event.
The meticulously clean potty-trained pigs were also perfect for advertising and were studio trained.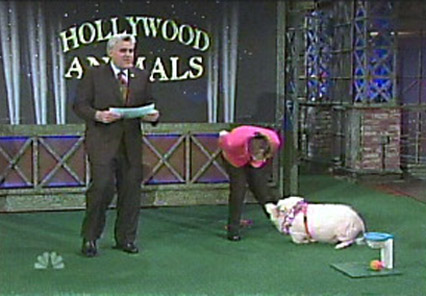 Donahue Show
PLEASE CLICK HERE TO SEE A VIDEO OF NELLIE
ON THE PHIL DONAHUE SHOW!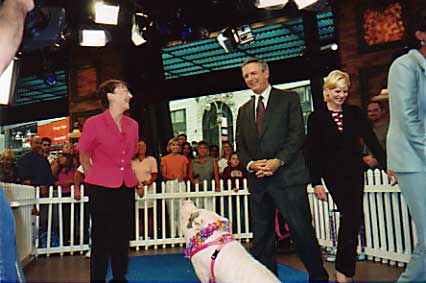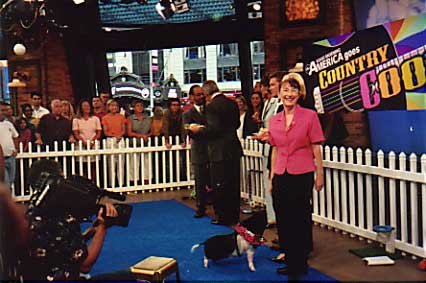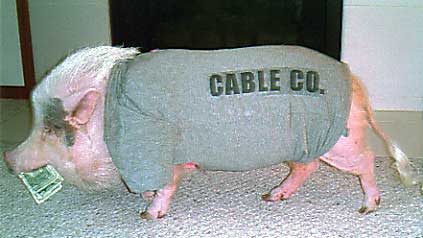 National TV Commercial
Nellie plays the part of a greedy porker who ravages a family's house stealing jewels and money in this award winning national TV commercial. The commercial is one minute long. Note! You will need Quicktime installed to view these movies. If you don't have it, visit Apple Computer. Don't worry, it is a free download! And your computer must allow Active X scripting.
(click here to see the commercial)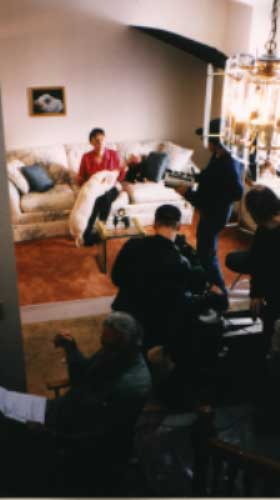 Bank TV Adertisement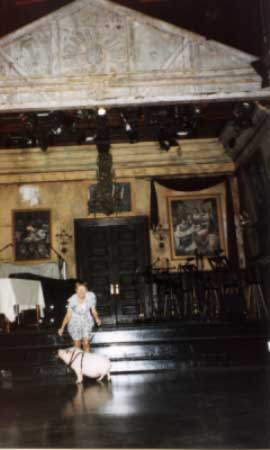 Saturday Night Live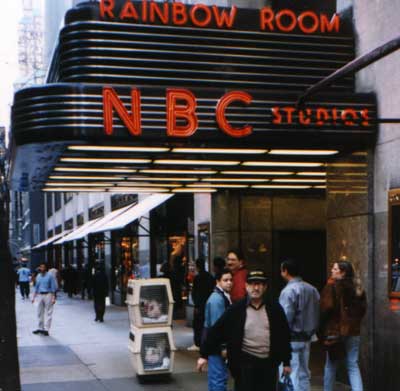 Manhattan Pigs
The Tonight Show with Jay Leno
Good Morning America
Oprah Winfrey
Animal Planet
Pet Star (6 times)
Animal Planet Pet Story
Animal Planet That's My Baby
You Gotta See This!
Healing With Animals
Animal Tails
Animal Antics (BBC Special)
The Late Show with David Letterman
The Today Show
The Phil Donahue Show (twice)
Real TV (three times)
Animal Planet Amazing Animal Videos
Animal Planet Funniest Animal Videos
Clever Critters
Over the Edge TV
Almost Live
Northwest Afternoon
Evening Magazine
America's Greatest Pets
America's Funniest People (we won the $10,000 Grand Prize)
Nightly News (ABC, NBC, CBS)
Northwest Cable News
Amazing Animals (Japan)
Entertainment Tonight (Germany)
Afternoon News, Lifetime Channel
Sports News, ESPN
Country Fried Videos
Pet Star $25,000 Trick Finals
National Geographic's Swine Genius
Supreme Master Television Special on Valentine's Performing Pigs
Extraordinary Animals
Most Outrageous Animals
Beyond the Clip
America's Got Talent



Quote from Jay Leno of the Tonight Show
(about pig Nellie's tricks):
"I have never seen anything so incredible"